The images below represent a small sample of the SuperAdobe projects worldwide built by CalEarth alumni or using CalEarth technology and designs. SuperAdobe domes and vaults have been built in at least 49 countries on 6 continents and the list continues to grow. These projects range from backyard landscaping to eco-resorts and everything in between, showing the range of what can be done using SuperAdobe.
Built by alumni Alejandro Lopezy who now teaches and builds throughout Costa Rica through his organization GeoBunker.
The Saguaro Dome project in Arizona is a private residence built by a group of alumni including Brandon Evans, Alex Truman, Nathan Wright, and Wade Lucas.
The Bonita Domes project built by alumna Lisa Starr. Double Eco-Dome residence, fully permitted in Joshua Tree, CA
Built in Shizuoka by the Japan Earthbag Association (led by alumni Hiroshi Nakano), this is a rental vacation cottage
Private residence built by alumni Wilhelm Loderer in Nagyrécse, Hungary. Finished in 29 days with a crew of 6 people. Includes an earthen floor and lime finish.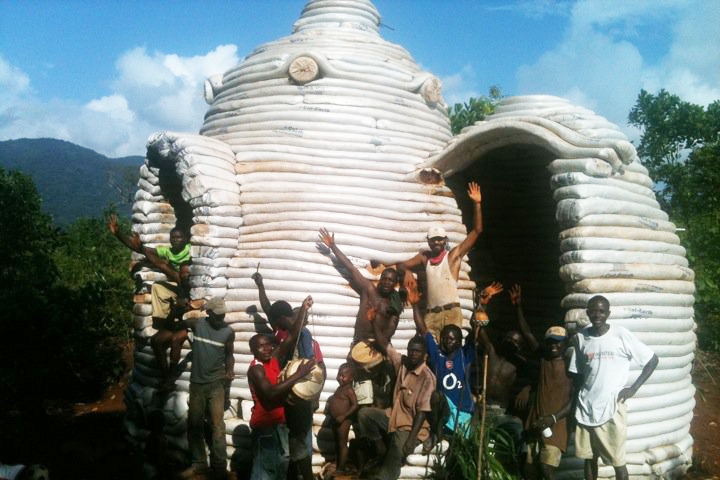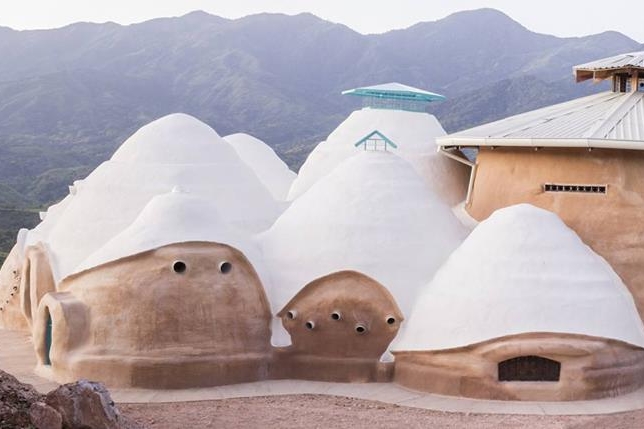 Casa Quetzacotl in Turrubares, Costa Rica was built by a team led by alumni Ayal Bryant and the group Barro Viva Costa Rica. This 1800 sq. ft home (170 sq. meters) was built in 10 months with a crew of 6 people includes 2 bedrooms and 2.5 bathrooms as well as a rain collection system with capacity for 10,000 liters (2640 gallons).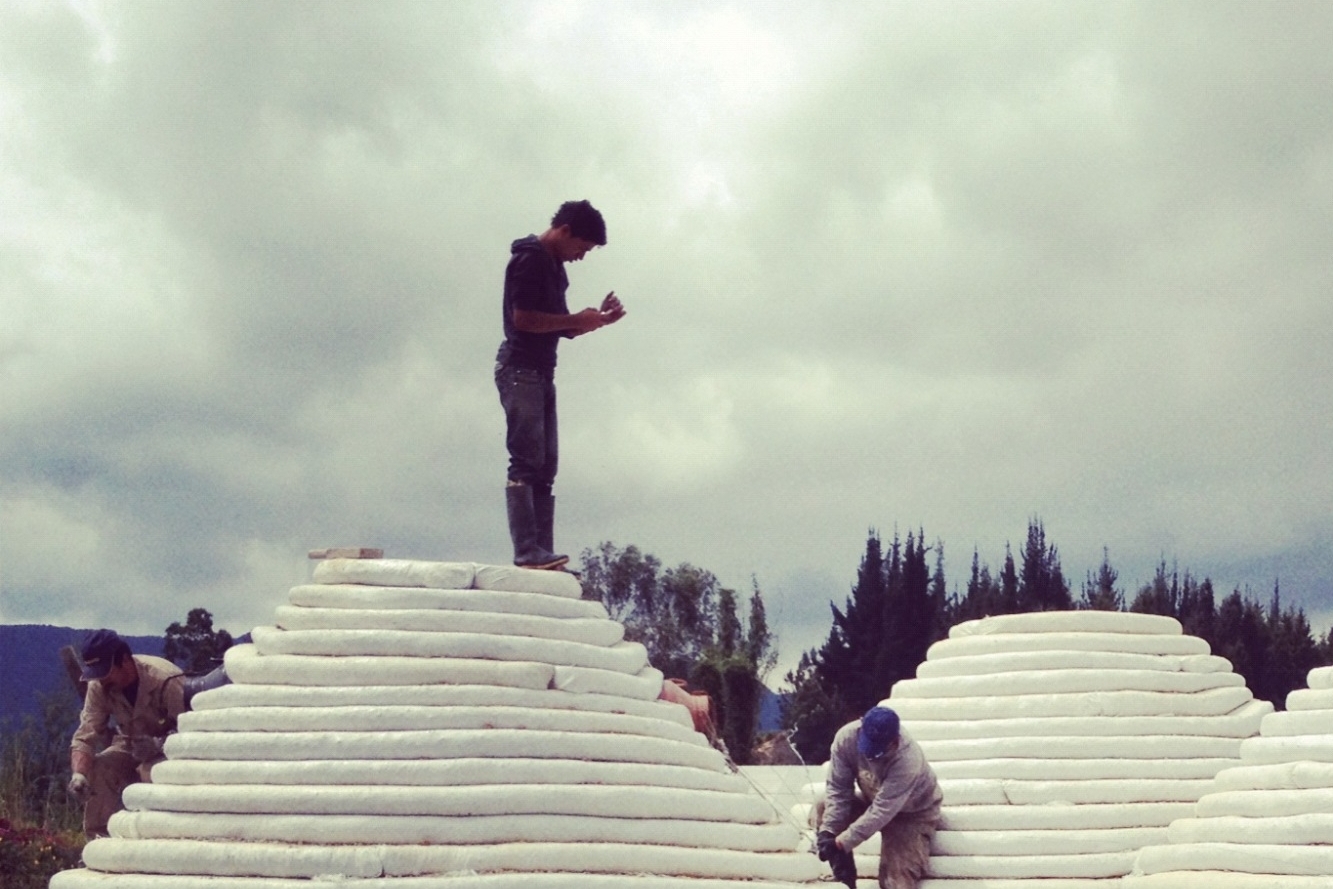 Alumna Ana Maria Gutierrez and the group Organizmo have held multiple joined workshops and programs at their institute since 2010.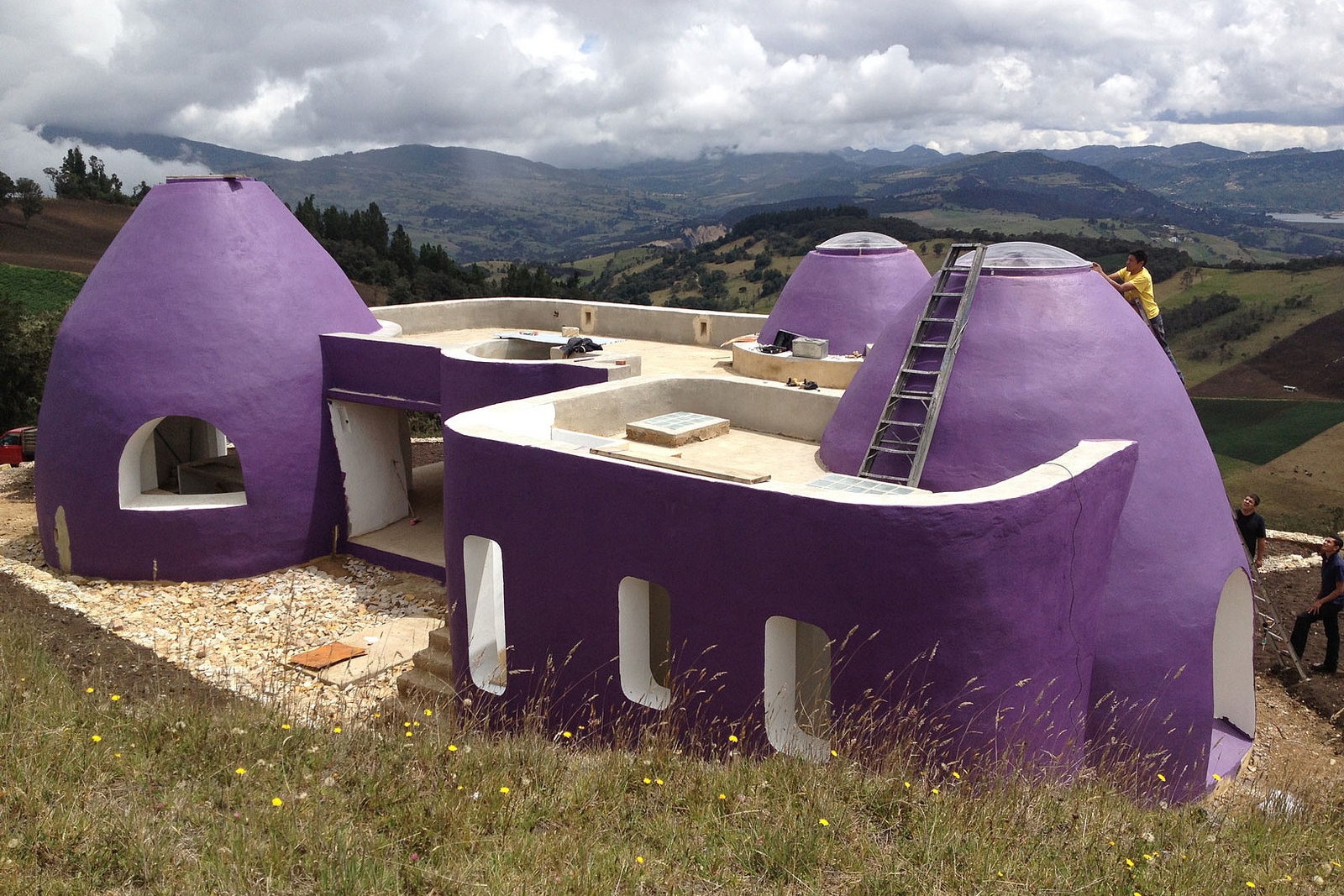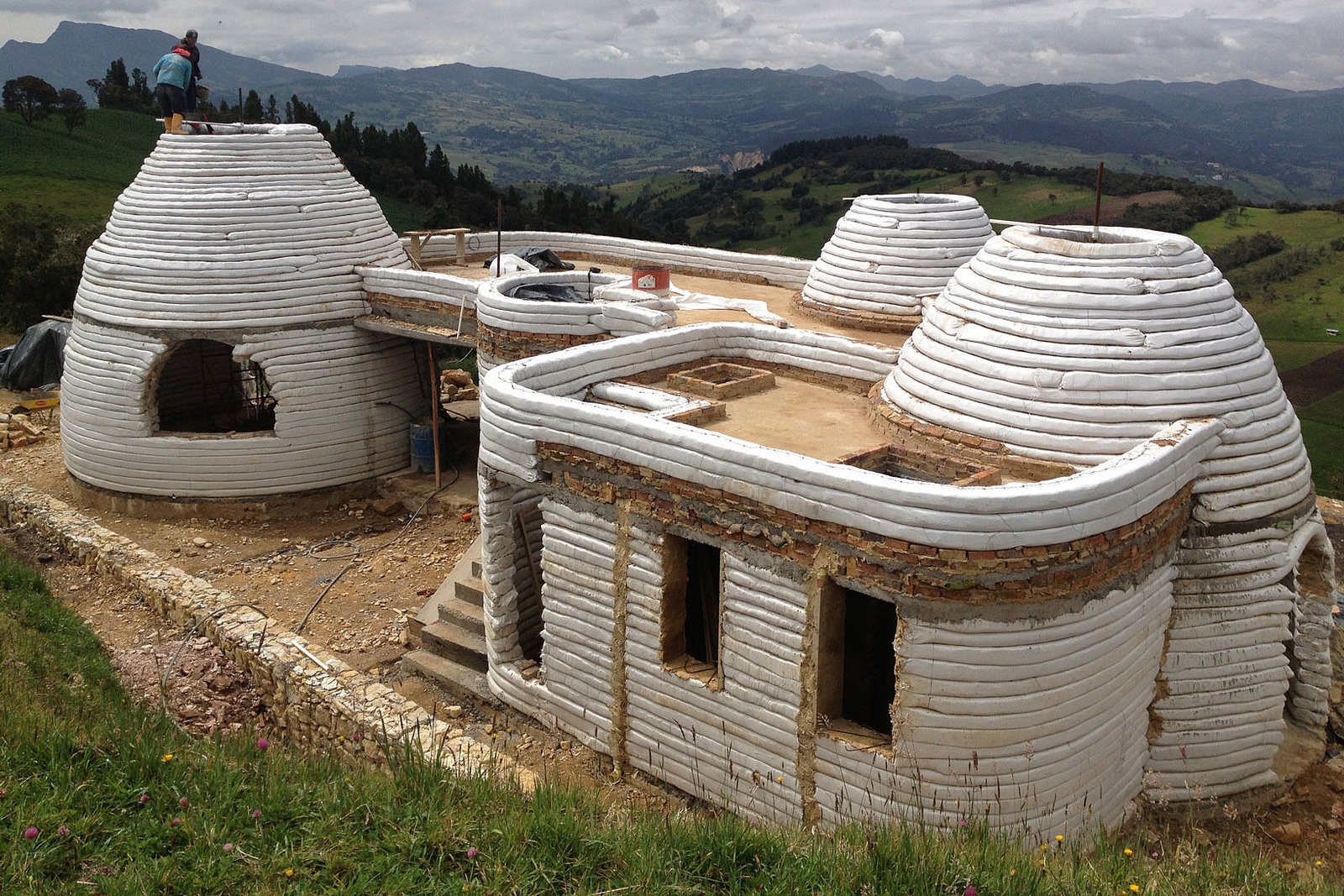 Casa Antakarana built and designed by architect Jose Andres Vallejo who trained at a CalEarth workshop at Organizmo in Colombia.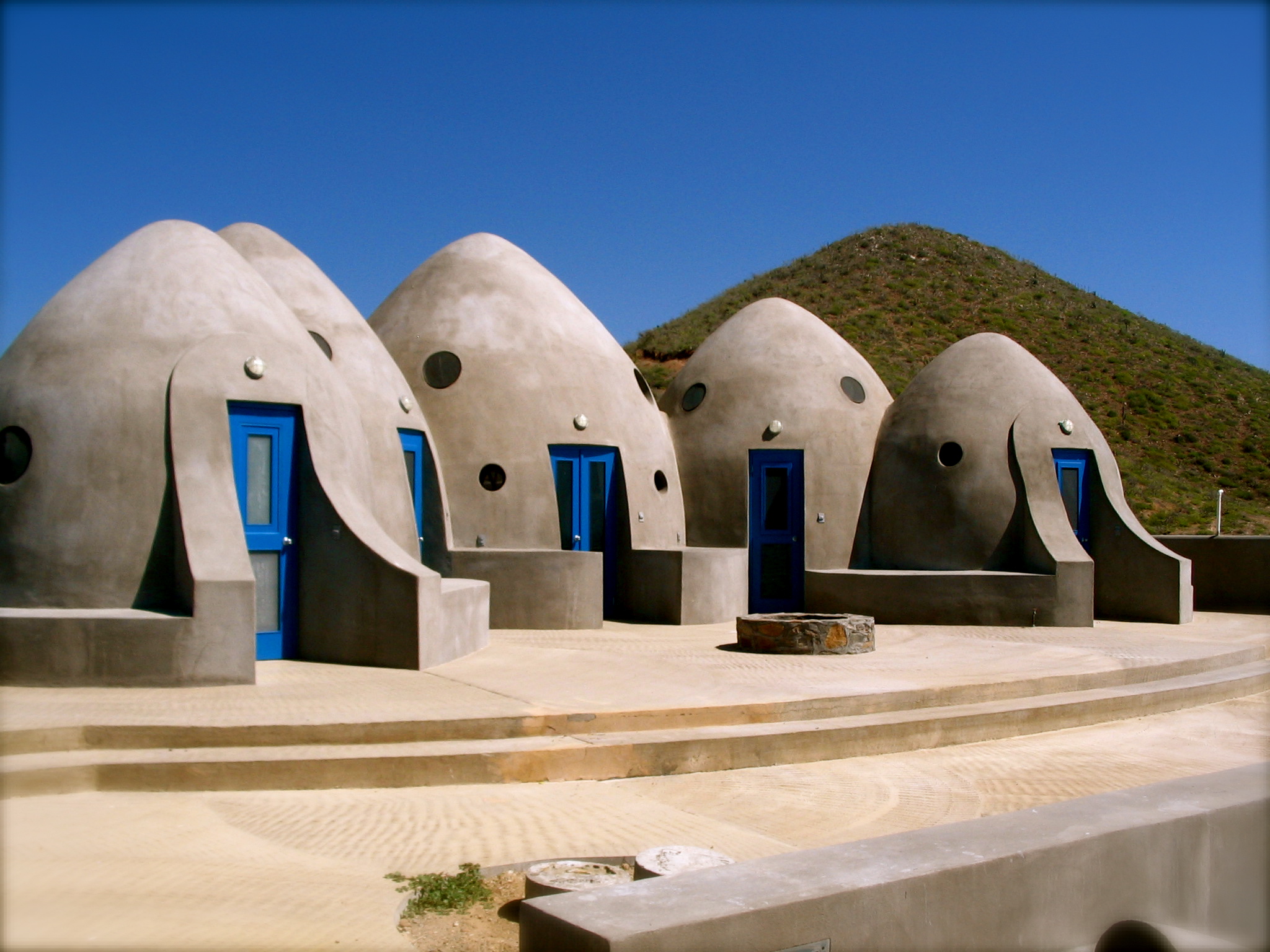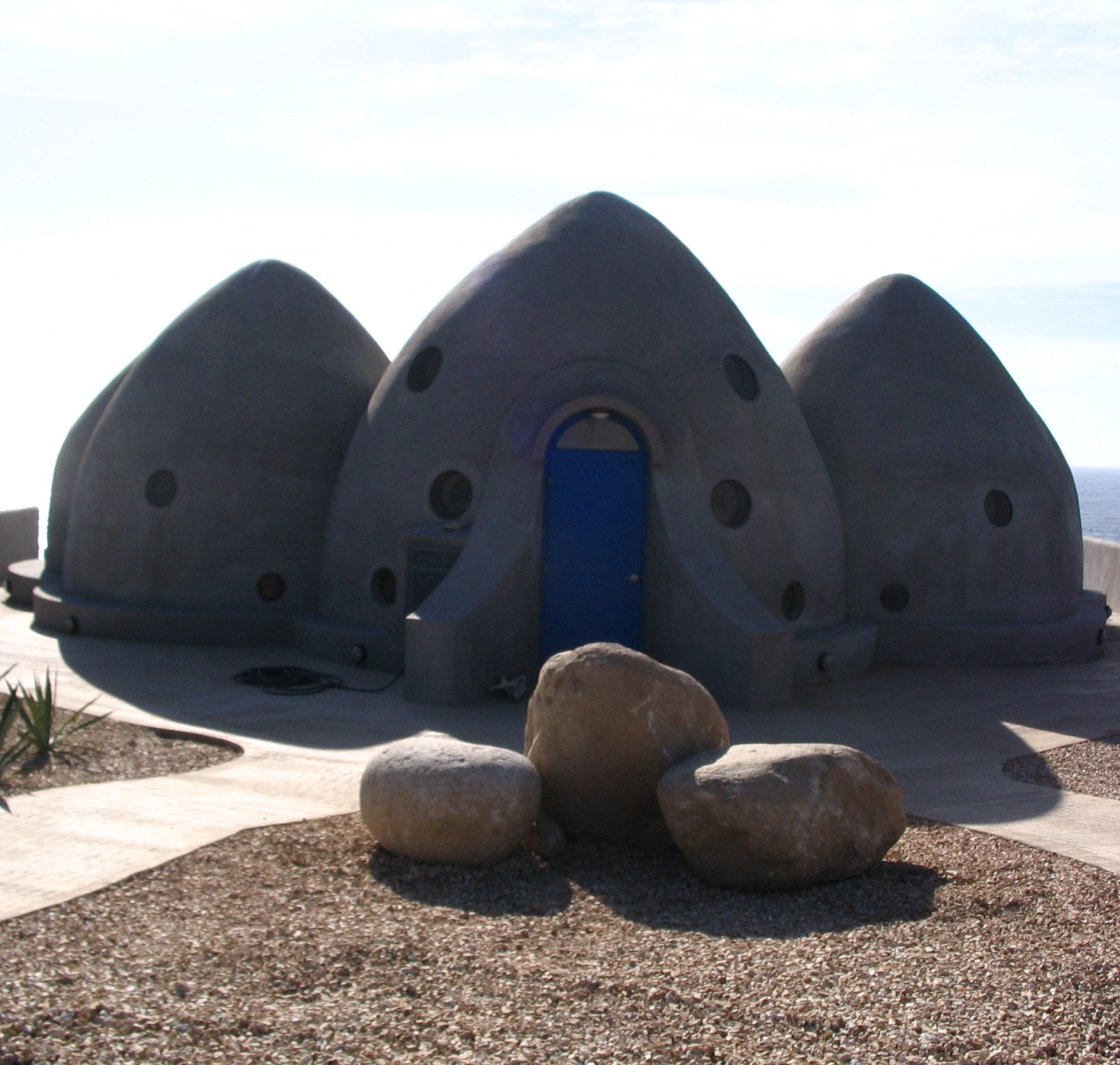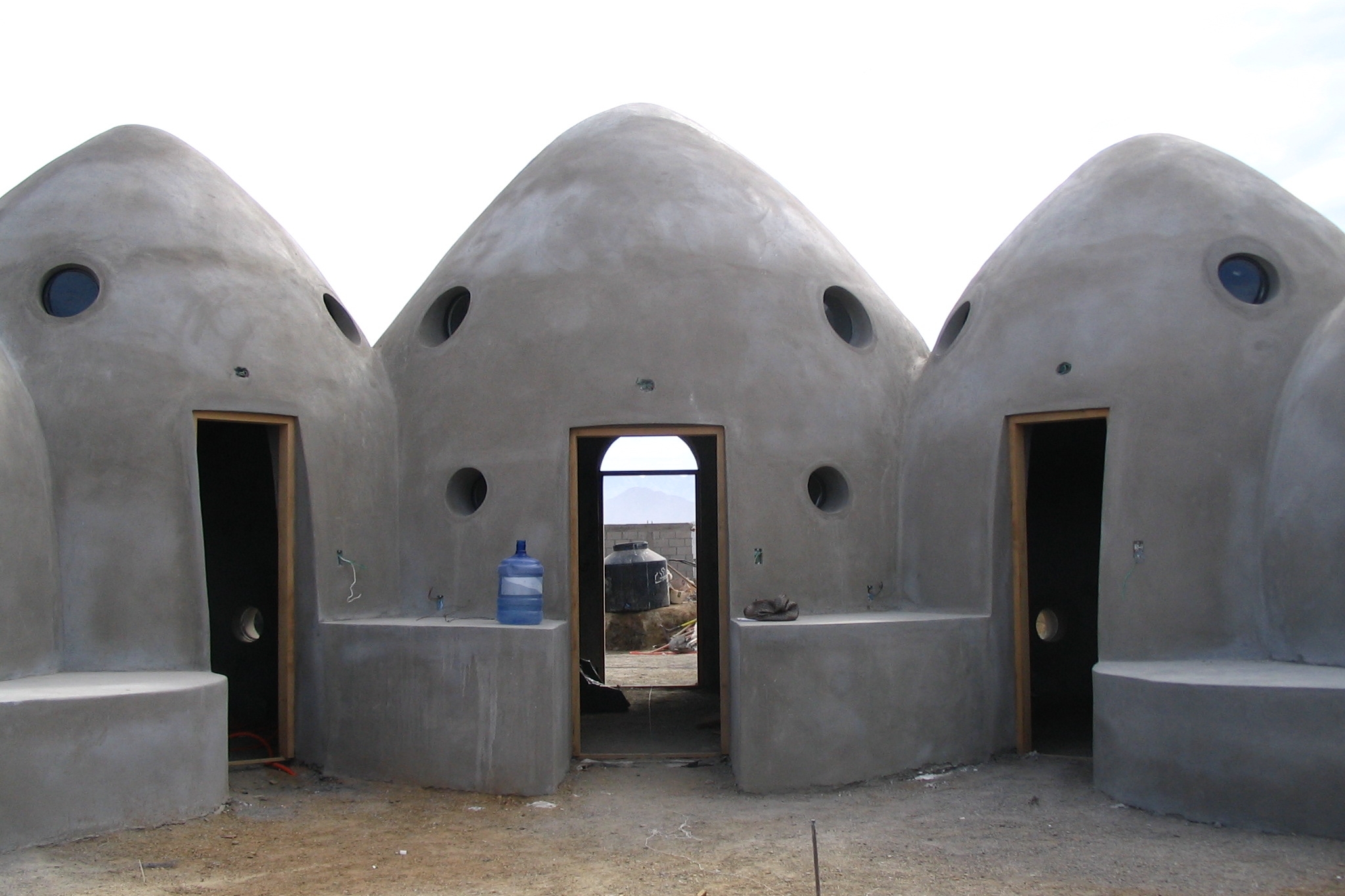 Private residence built by alumni and current site Director Ian Lodge. This home sits on a hill overlooking the Pacific Ocean in Baja, California Sur.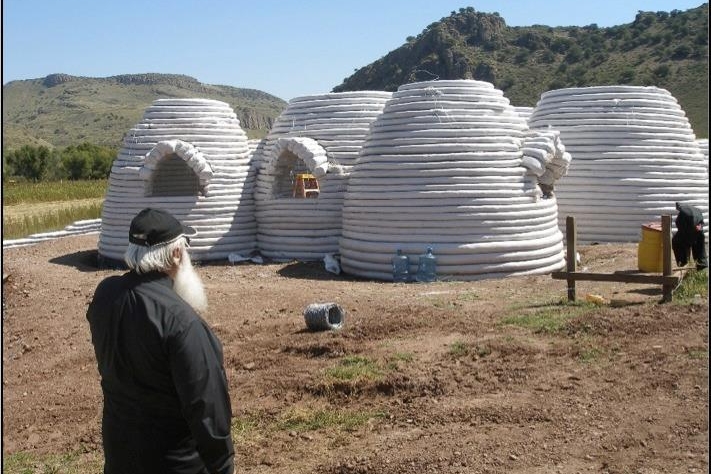 Santa Isabel Ecovillage in Chihuahua, Mexico built by alumni Ramon Quintana. Includes multiple interconnected domes and vaults.
Residence built by alumni Gadea Garcia and François Eyta.
Private residence built by alumna Virginia Sanchis

Private residence in Montreal, Quebec built by alumni Florent Moisant and Laura Smith.
Private residence built by alumni Bradley Cebecim
Private residence built in Bam, Iran after the 2005 earthquake.
Private residence built by alumna Hanan Al-Khalil
Birthing center built by alumni Ulises Ramirez
Private residence in Zanzibar built by alumni of CalEarth Spain
Backyard Gazebo built in Hollywood for episode of HGTV Outdoor Room
Double Eco-Dome private residence in Lucerne Valley, CA built by alumni Bob Lien
Gathering space at Aquarius Ranch near Barstow, CA. Built by alumni Heather Carragher, Ashley Wieczorek, and Aaron Musicant.